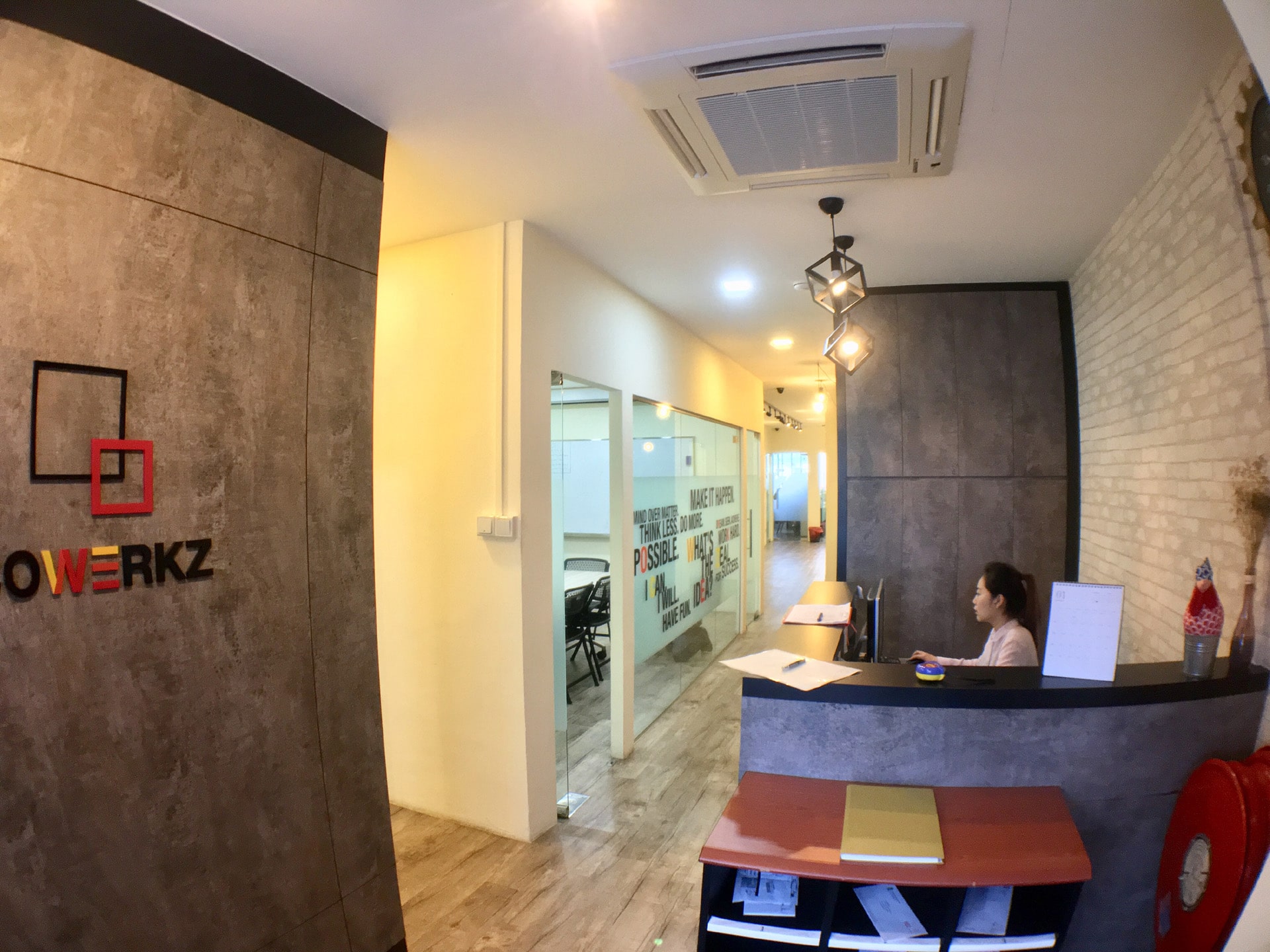 This week, our team explored CoWerkz @ King George, which is situated near Lavender MRT. Upon coming up from Exit B, we took a short five-minutes' walk to arrive at CoWerkz.
Do take note that Google Maps might lead you to the opposite side of the building, where you have to climb five flights of stairs instead of taking a lift! So, keep a lookout for CoWerkz's logo on the building (there's a photo at the end of this article to show you how it looks like).
Facilities
Despite CoWerkz being located in a messier industrial area of Lavender, we were pleasantly surprised by how neat and cozy the entire space is. Although small, the area is well-divided into individual rooms, giving you enough privacy.
There are three larger rooms, that can fit more than five people, while the rest are smaller rooms good for one to two persons. The rooms are separated by a thin wall and a glass door, which means that it is not the most soundproof place. On a brighter note, the venue is usually quiet and conducive to work in.
Each room is equipped with large desks and cushioned chairs with (the best part…) individual air conditioning! There are also ample charging spots situated at every desk.
Due to the smaller space, there are lesser common areas available. However, CoWerkz did not forget to include a well-stocked pantry, with free coffee and tea as well as a printer. Its washrooms are unbelievably clean too!
Places Near CoWerkz @ King George
In terms of location, it checked off all our boxes. Not only is it close to Lavender MRT, but there were surprisingly lots of hidden cafes and food centres nearby, serving good food at various price points.
Other places nearby include a bakery, a supermarket and some other small shops nearby the MRT station. The only drawback we could think of was the lack of sheltered walkways, so be sure to bring an umbrella in case it rains!
Bizcnd x CoWerkz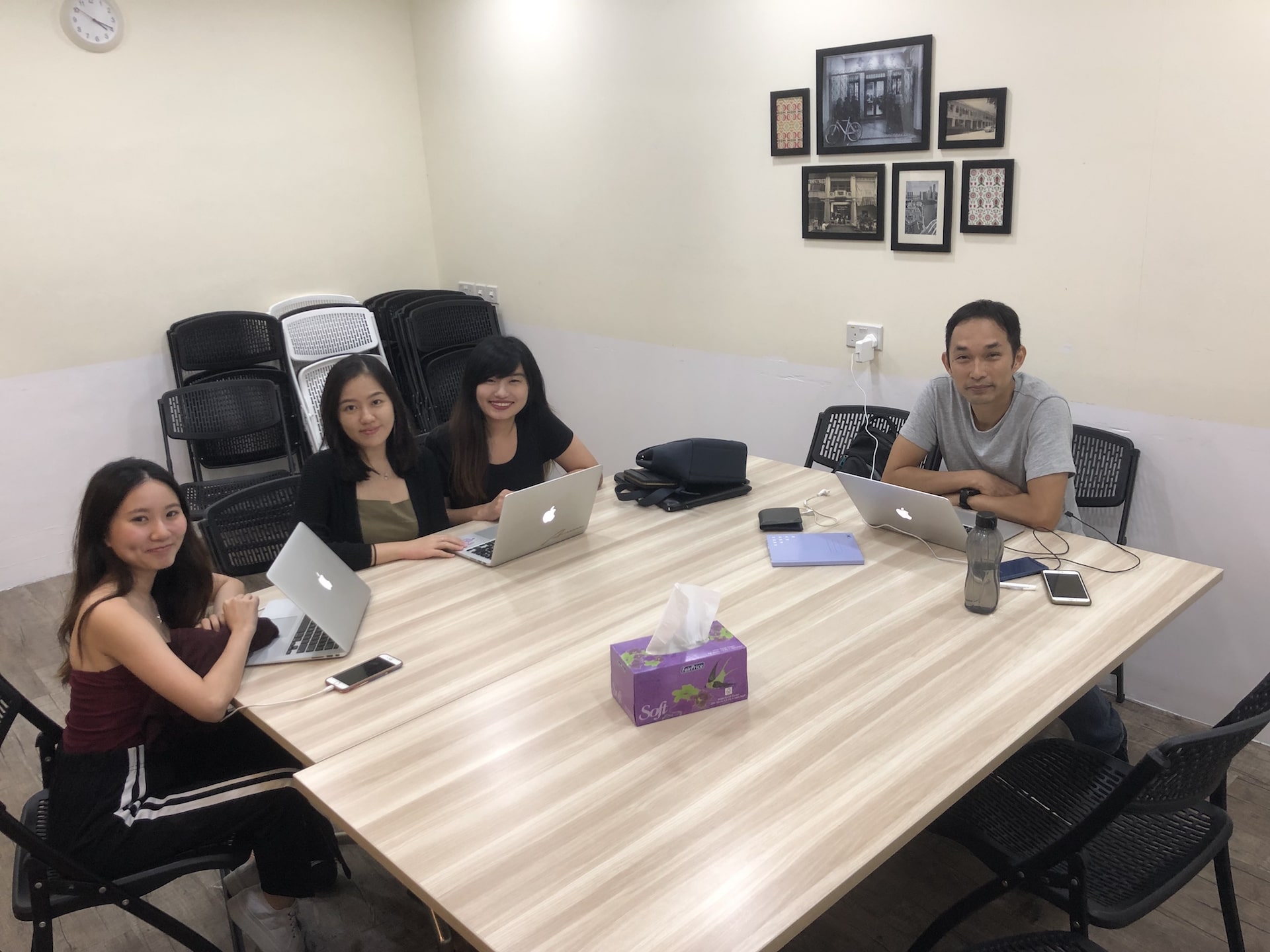 Our experience at CoWerkz was more rewarding than expected. In the most unassuming of places lies a coworking space with great amenities and a variety of food options nearby. We unanimously agreed that it'll be a place we'll frequent in future.
We would like to thank CoWerkz for having us and for sharing our space sharing vision. Take a look around your environment. Do you have any similar unused and wasted space that others can actually utilise? List your spaces today!
Check out more photos of the coworking space below!
---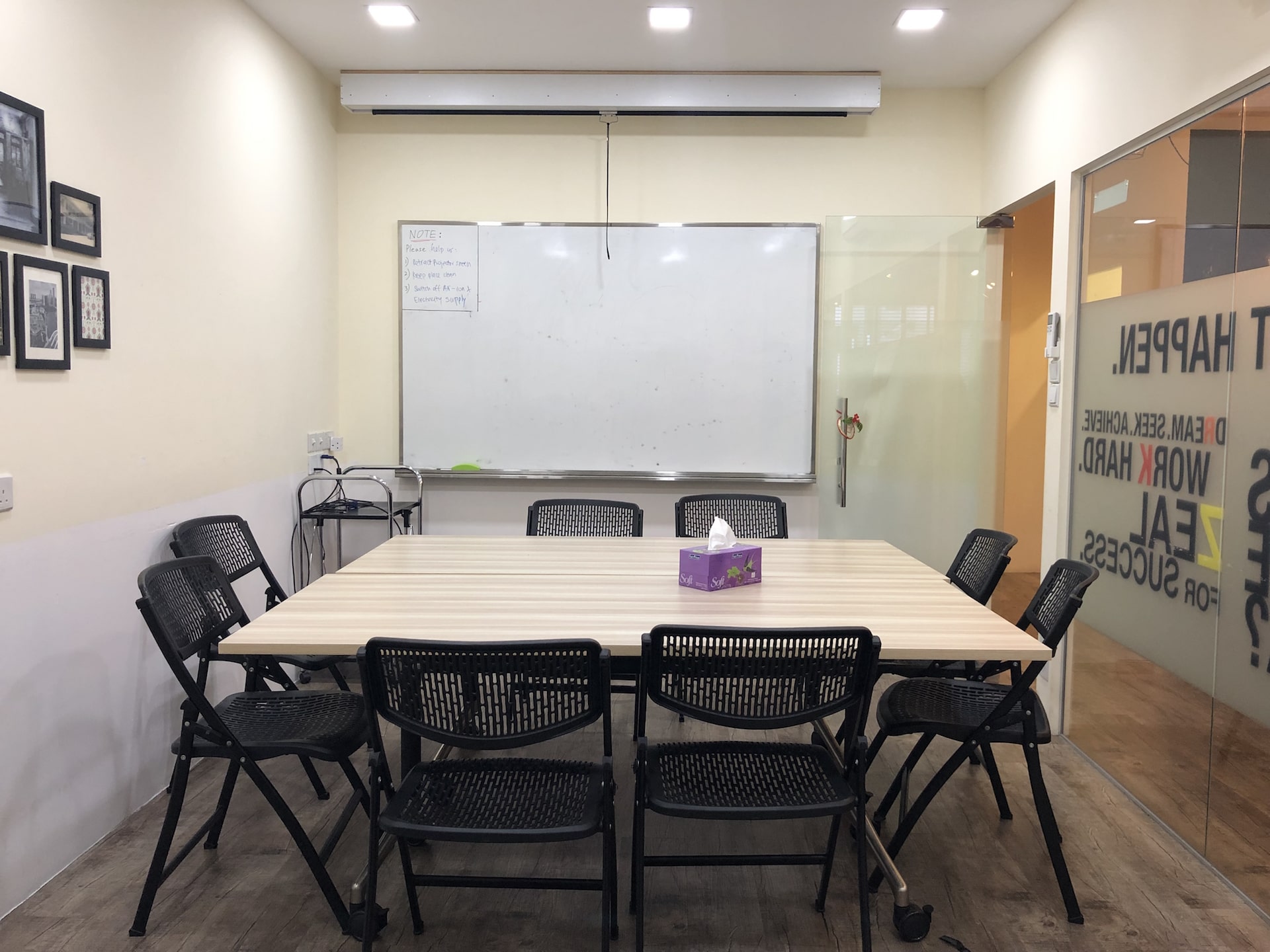 Meeting room with whiteboard and screen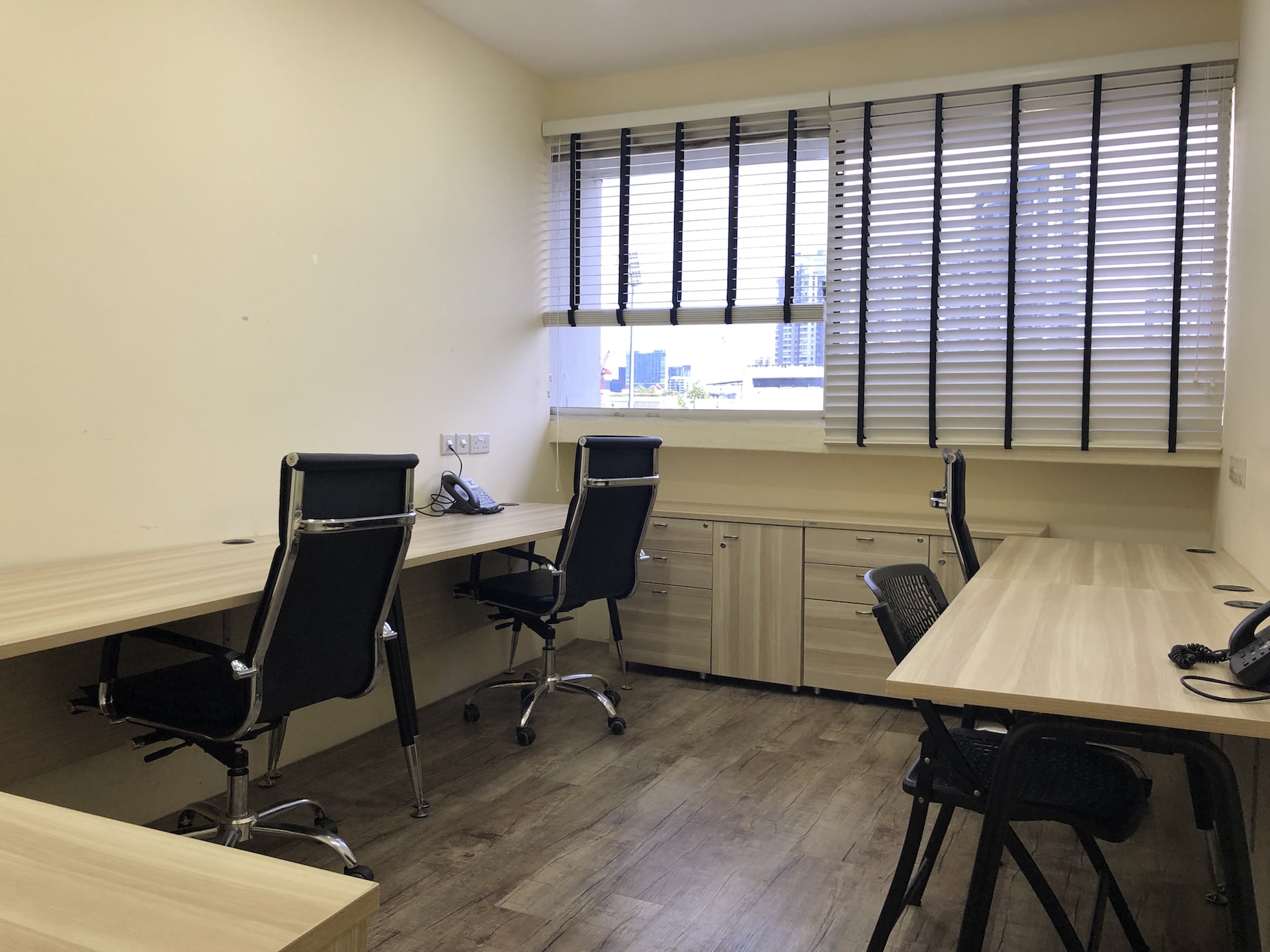 Bigger room with several hotdesks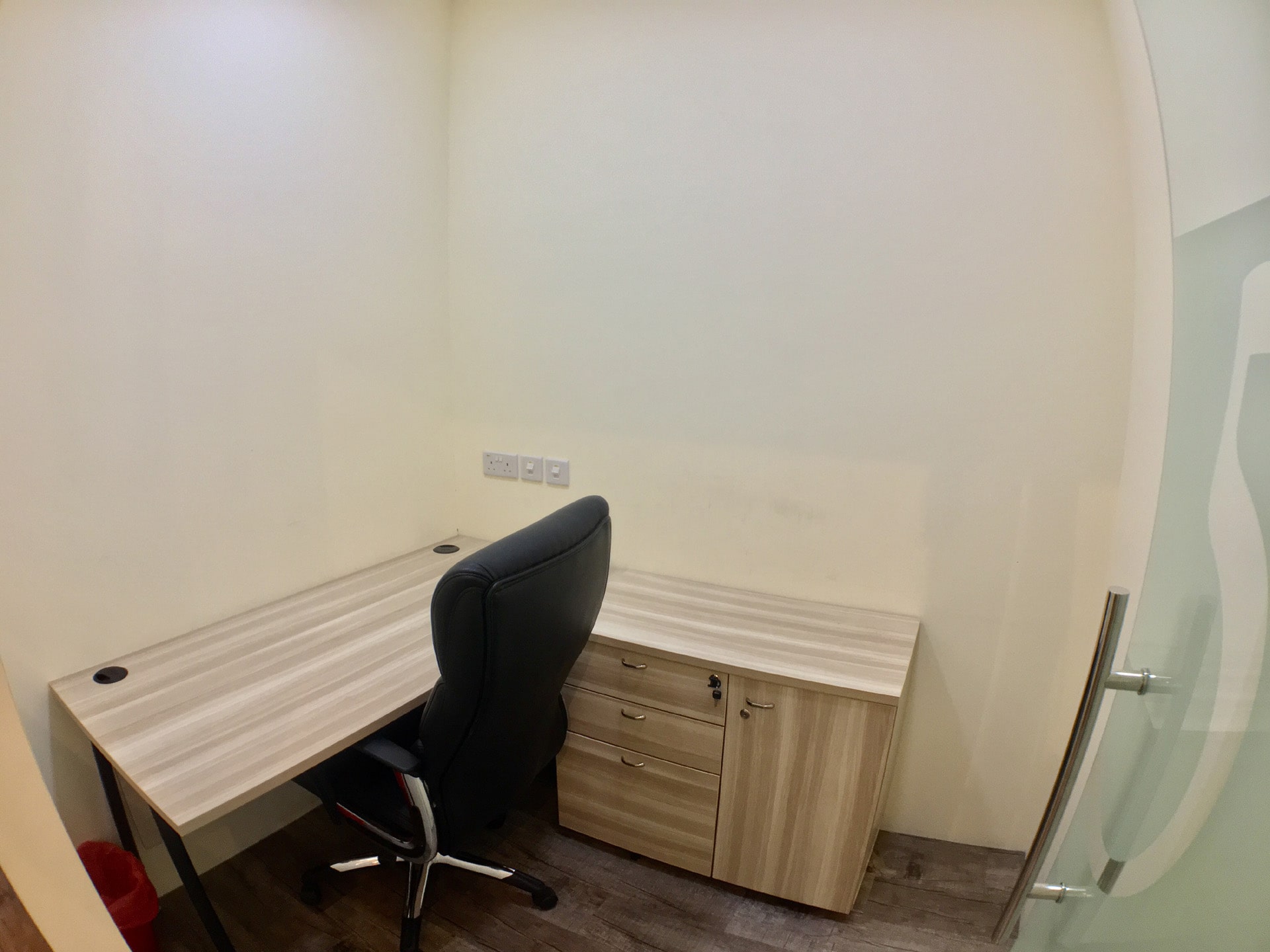 Smaller room for 1 pax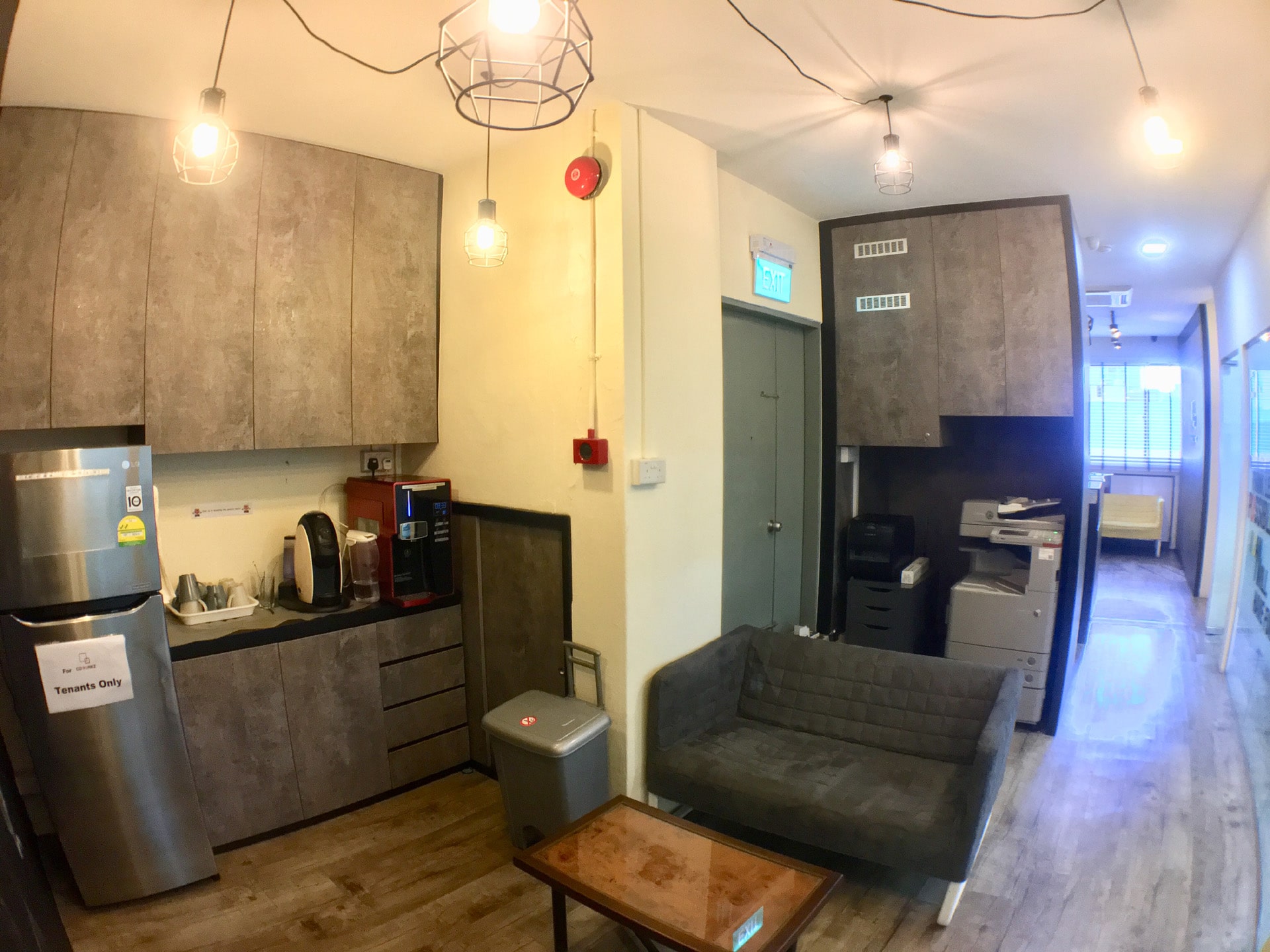 Pantry with coffee machine and fridge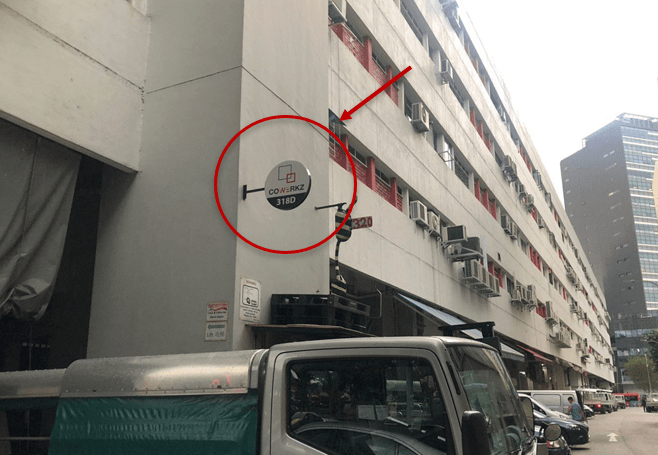 Do keep a lookout for this sign!