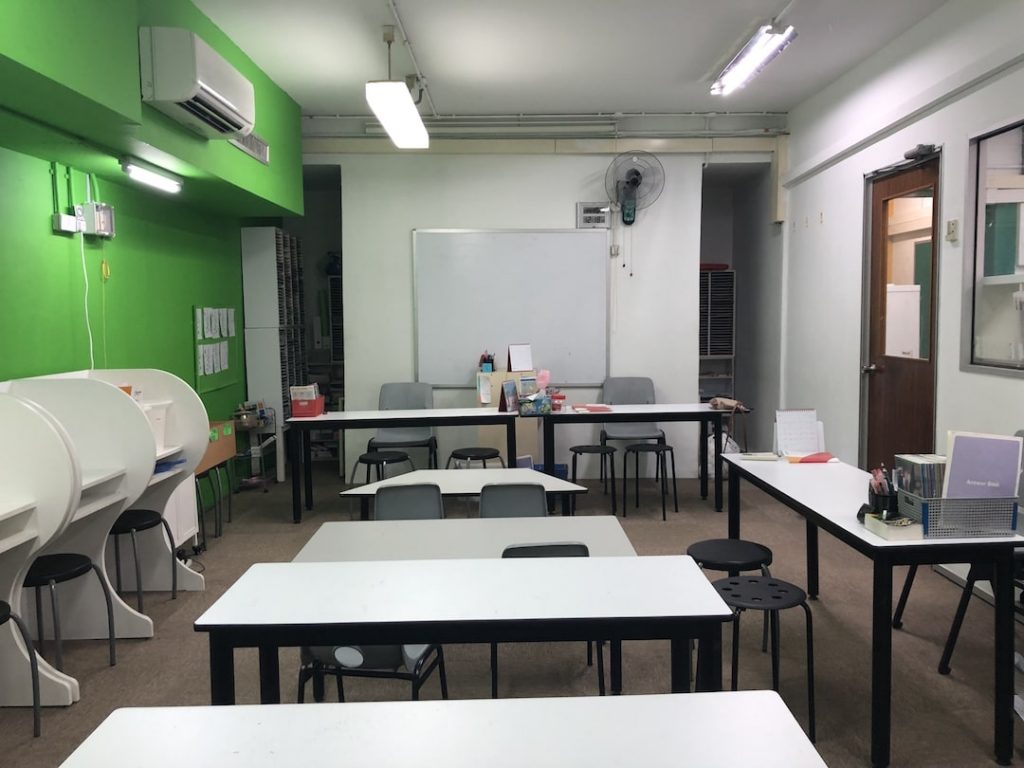 Our team headed to Pasir Ris on a Monday morning to work at a tuition centre located in the heart-lands. This place is located just three bus stops away from Pasir Ris MRT station. When we reached, we almost missed the entrance as we did not expect it to be an underground bomb shelter! For users coming to try to space, do lookout for a signboard to the left of the block.
Facilities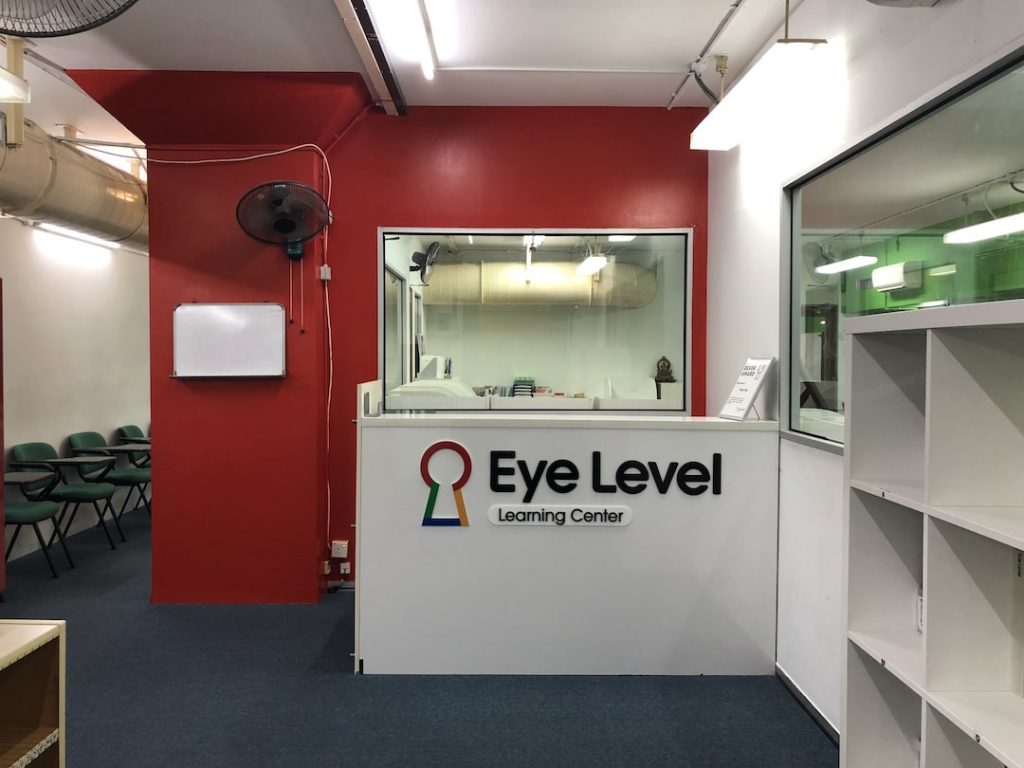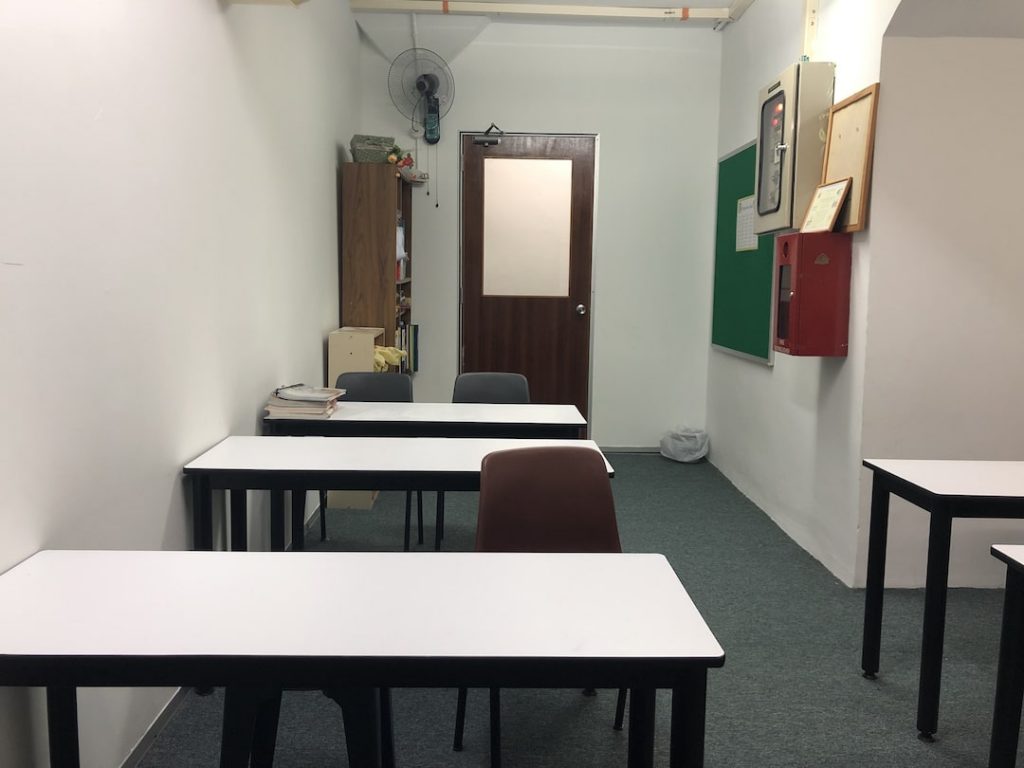 Despite it being a bomb shelter, it was more spacious than we had imagined! It was our team's first time seeing an underground bomb shelter, as most are on ground level instead of down in the basement. There are two classrooms, one with a capacity of up to 30 people and the other for 10. Both classrooms have plenty of tables and chairs available, as well as ample charging sockets for our usage.
Do note that reception is unavailable because it is underground, but WiFi is provided and the connection is very stable. This place is very good for having a large number of people for team discussions or even to hold talks and events here! Whiteboard and markers are also provided in case you need to use them. This place is good for those who live in Pasir Ris and would prefer working near their houses instead of travelling down to town.
Places Nearby
This tuition centre is located near Pasir Ris East Community Club where there are three different food centres just a five-minute walk away. Alternatively, it is two bus stops away from Downtown East and three bus stops from Whitesands shopping mall. You can find various food options from affordable food centres to cafes and restaurants to meet your needs at every price point.
Tuition Centres with Bizcnd
More tuition centres are now coming on board with our space sharing concept! We are very pleased to see this increase in receptivity and hope that more businesses in Singapore will engage in the act of reducing space wastage by renting their unused spaces out as well.
Thank you Pyramid Learning Centre for being one of the first few tuition centres to be open to this idea, check out our platform and sign up today!