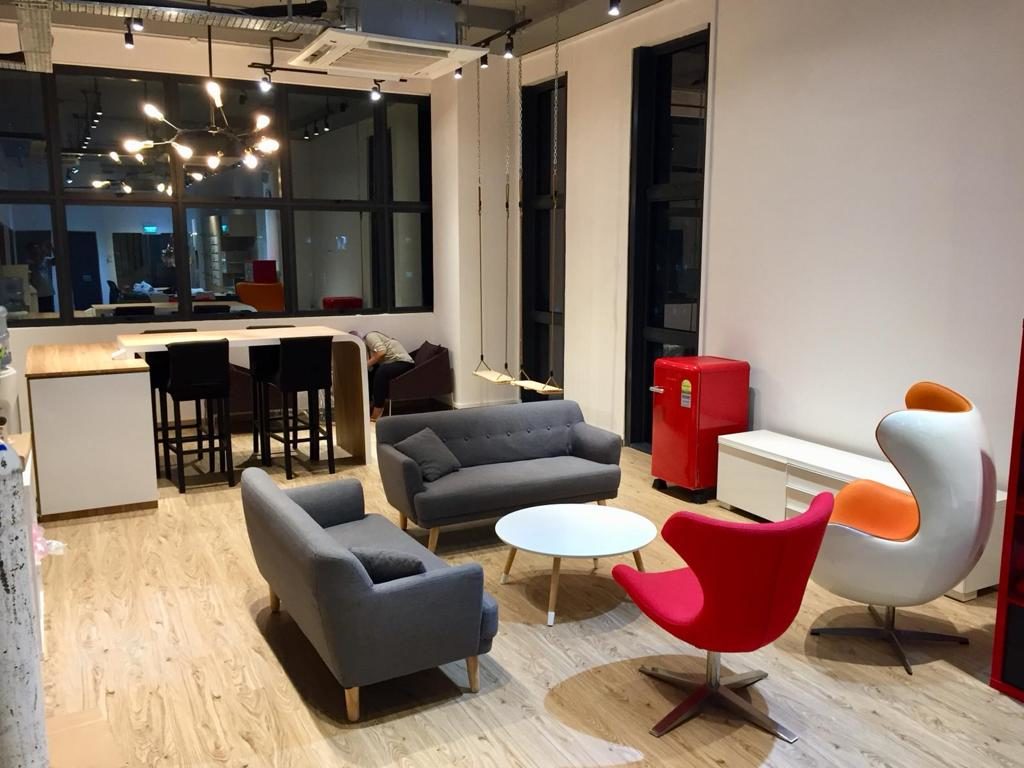 Ever heard of Flock. Cowork hub? Our team went over to try out this new co-working space in Woodlands. Can you believe that this beautiful place is located in an industrial building? Don't judge a building by its exterior, you never know what gem you may find inside!
Facilities @ Flock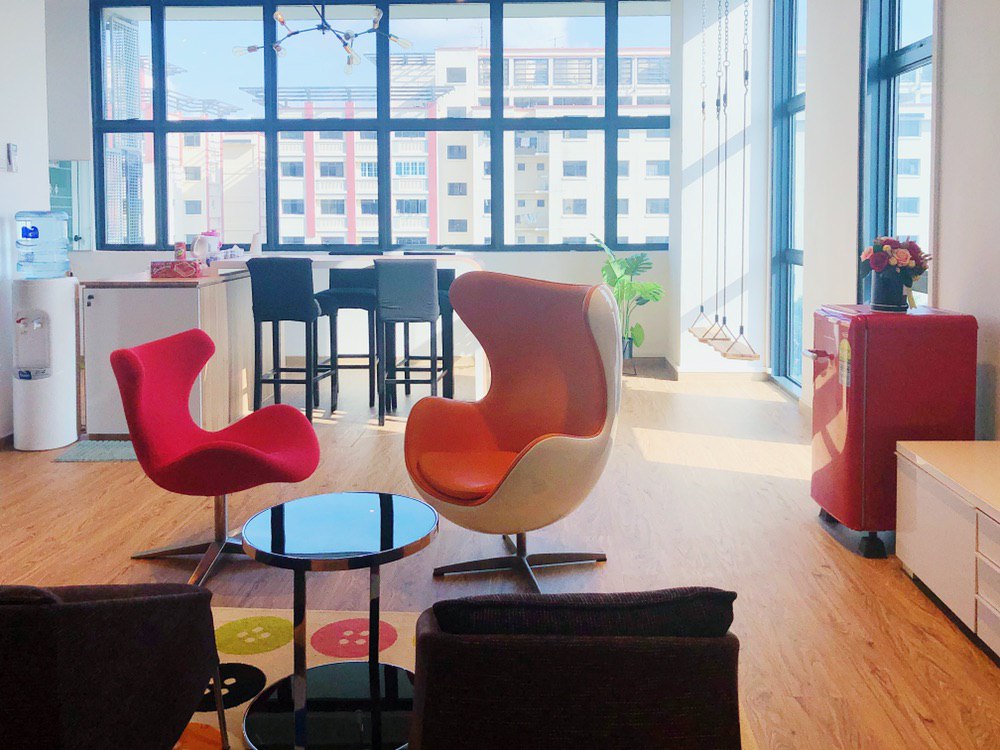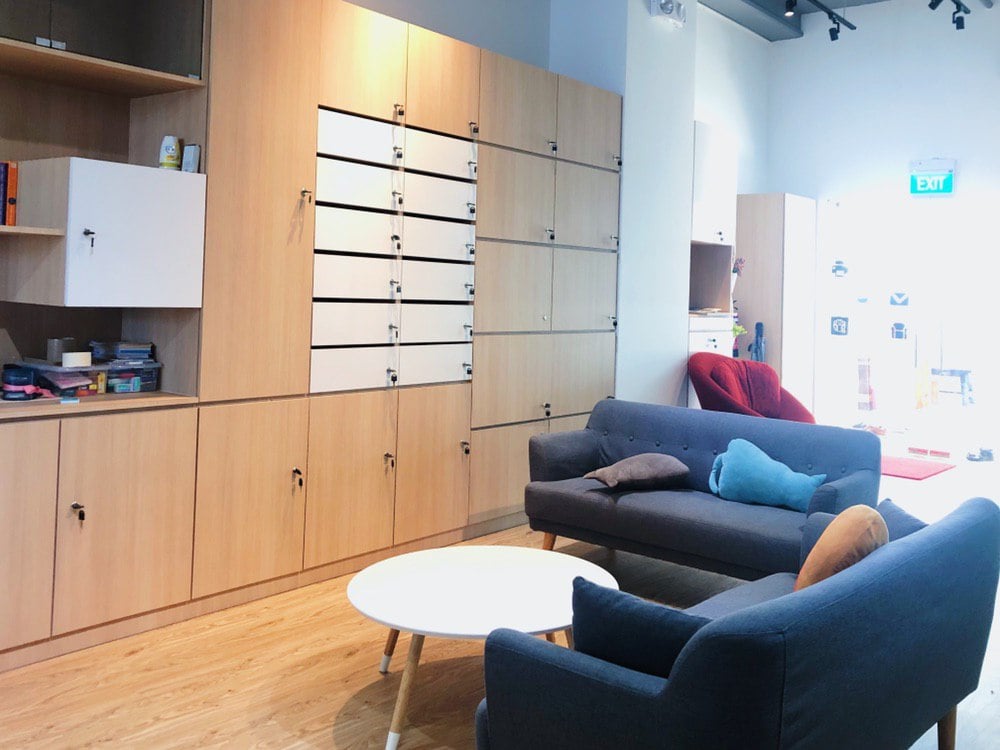 When we entered the space, we captivated by its aesthetics and cleanliness. There are some common areas, with comfortable sofa chairs to sit on and relax!
There are also high chairs and tables over at the pantry area, with free flow tea and coffee. Water cooler and snacks are also provided by the friendly space provider.
Other than basic amenities such as free Wi-Fi, power sockets and air conditioning, here are some additional services provided:
Printing and photocopying

Lockers

Mini Fridge

Showering facilities

Built-in toilet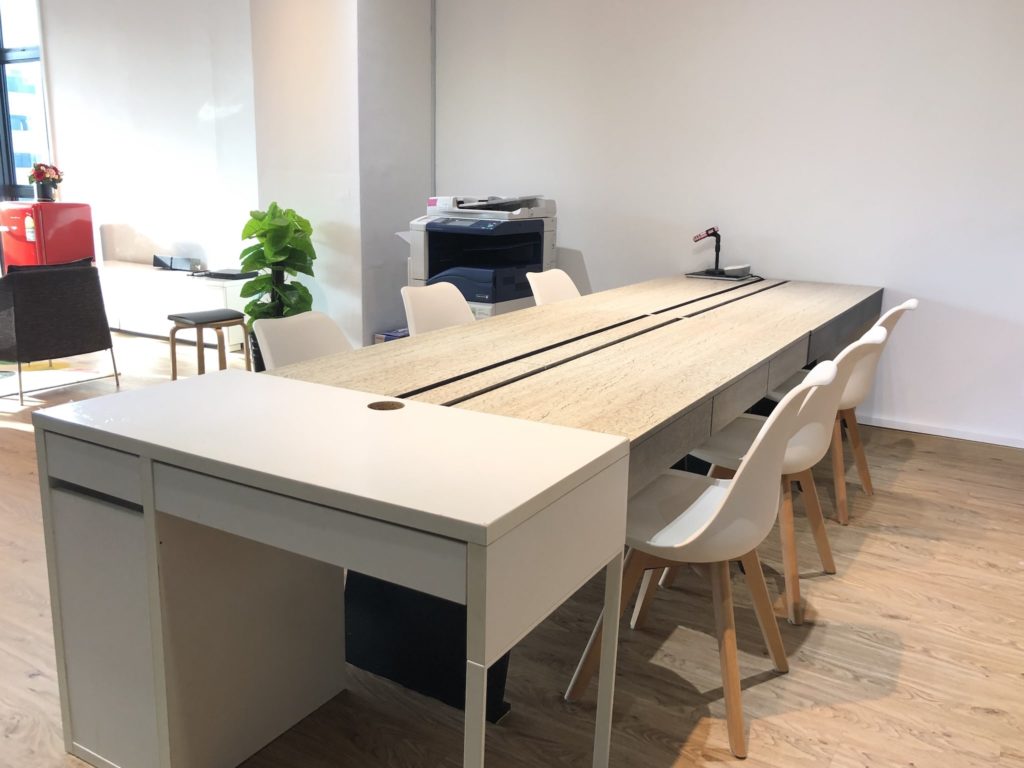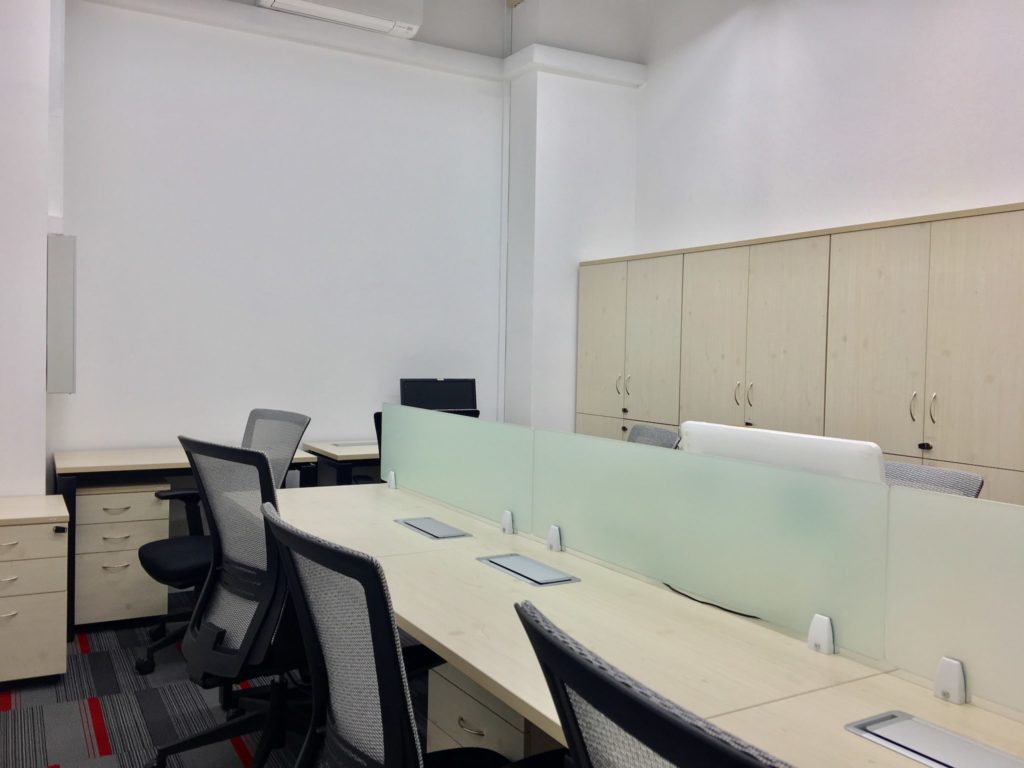 The place is generally quiet, making it conducive for studying, working and conducting meetings and discussions. You have a choice of using the desks in the open area or you could use one of the hot desks in the private room!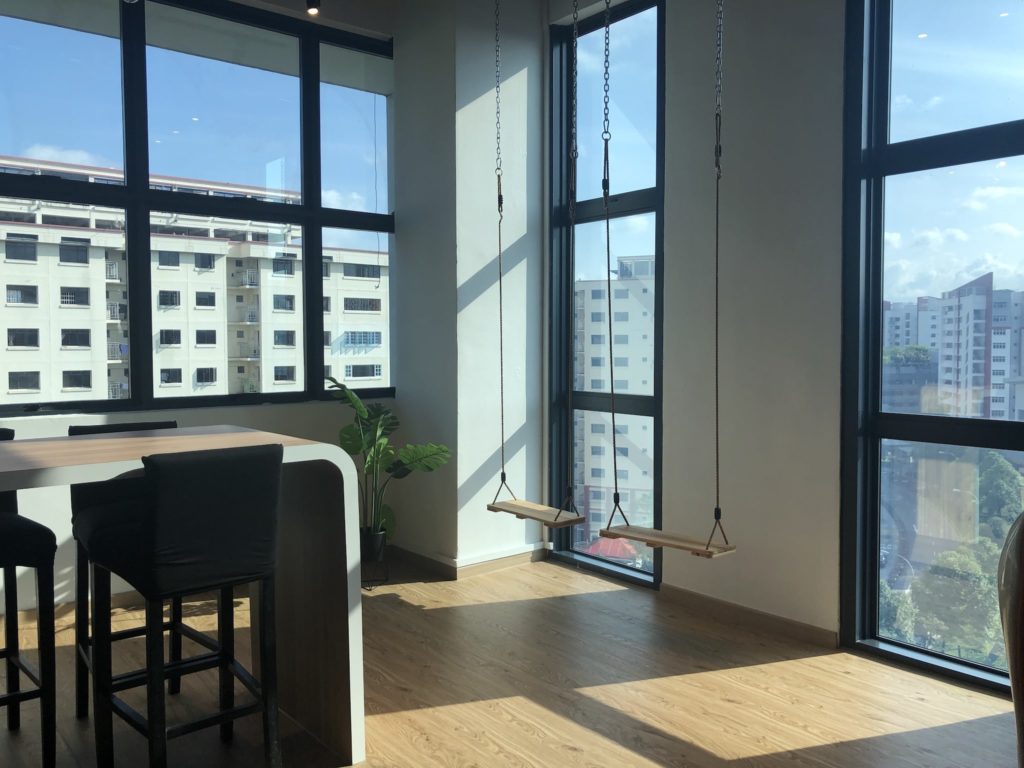 Adding on to the already beautiful decor, there are a pair of swings near the windows for users to admire the view and relax!
One drawback of this coworking space is that the location can be deemed inconvenient by some, with it being in an industrial building in Woodlands. However, it is still rather accessible as it is only two bus stops away from Admiralty MRT station.
Places near Flock
The building is surrounded by other industrial buildings as well as HDB estates. However, its food court presents a plethora of food choices for all its visitors! There are options such as mookata, pasta, Korean food, ramen and more!
Additionally, users can head over to Admiralty MRT to have nasi lemak or chicken rice. Causeway Point is rather nearby too!
At the foot of the building lies a childcare centre. Parents who need time to work but are worried about their children could drop their kids downstairs and head up to the coworking space to work as well!
Coworking & Space Sharing
Coworking is indeed a huge part of space sharing. However, there are more spaces that can be shared too. Take a look around you and let us know what else can be shared?