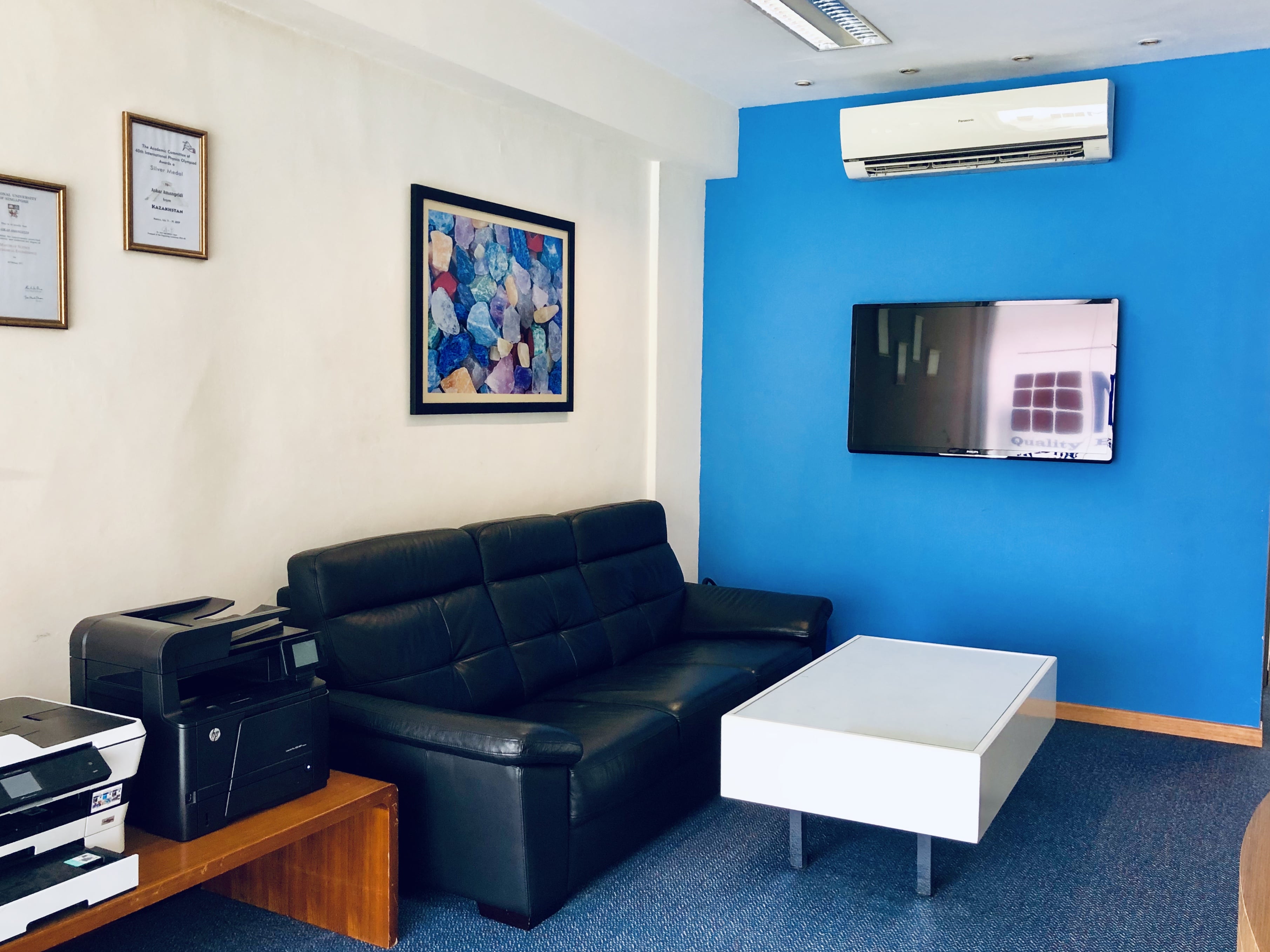 We headed down to our first-ever tuition centre space tour recently! This place is just a three-minute walk away from Beauty World MRT and is located amongst many famous food places.
Facilities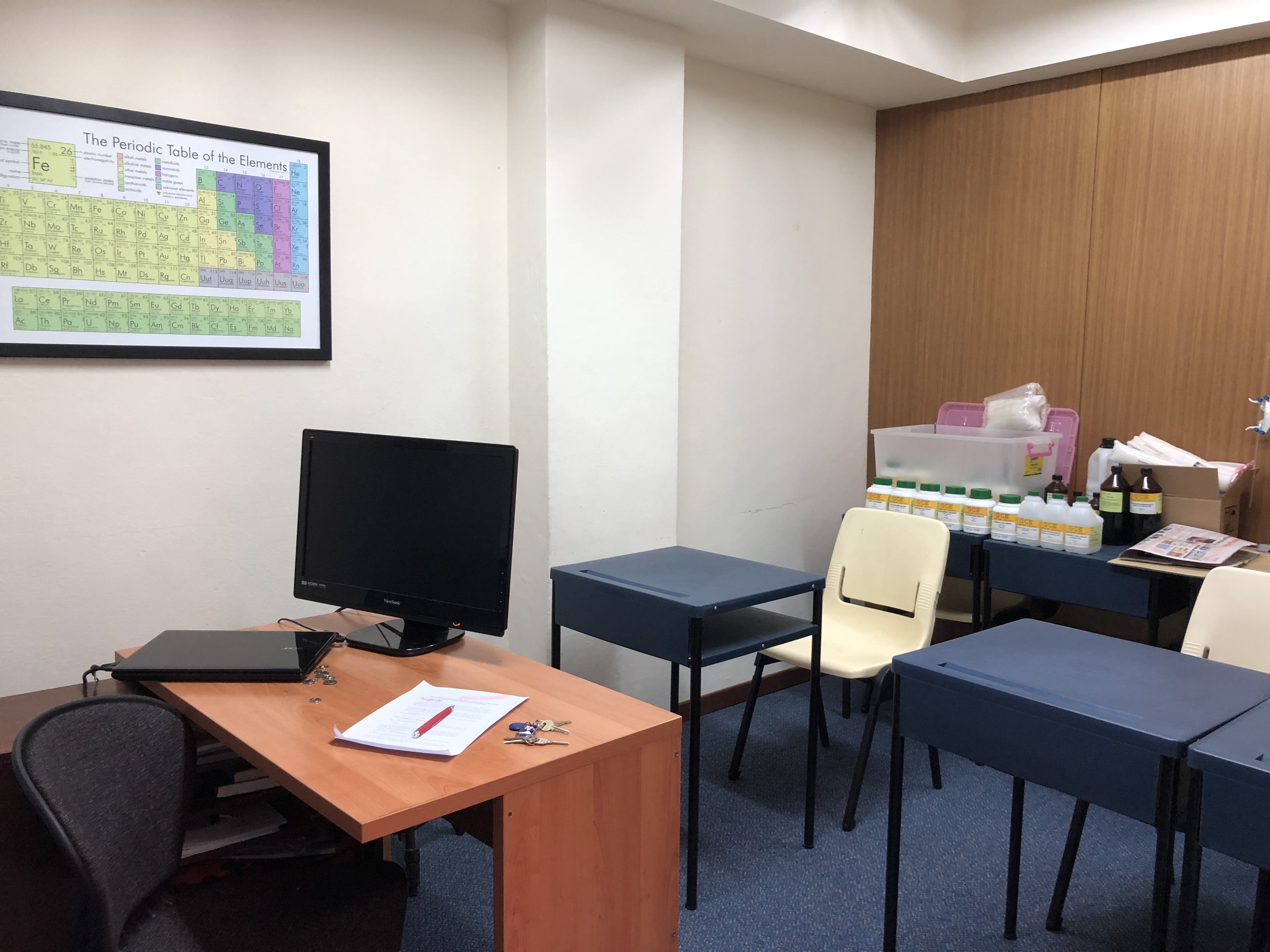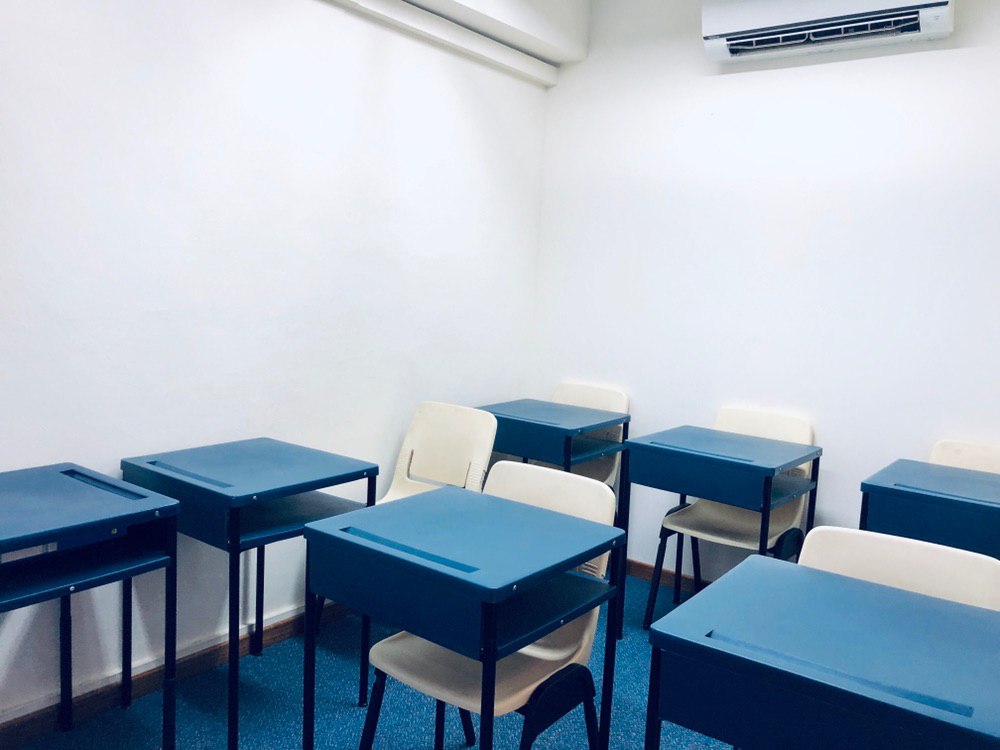 There are two rooms available at the centre, both well equipped with whiteboards and air conditioning facilities. This makes it especially conducive for holding discussions and meetings. Power sockets are also available and if you require more outlets, feel free to ask for an extension plug! Free WiFi is available for all guests as well.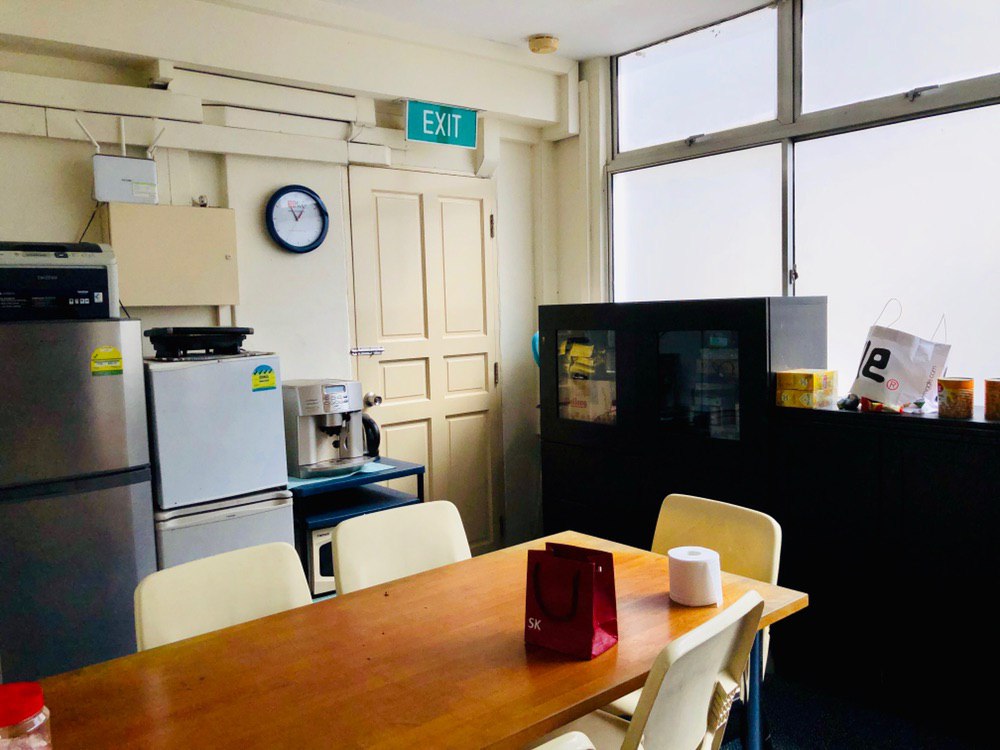 The friendly host brews tea and coffee pretty often, and that means free tea and coffee for all guests! There is a breakout area at the pantry and the entrance, perfect for guests who want to take a breather in between work. The fridge is also free for use!
Generally, the tuition centre presents a quiet and conducive environment for working and studying. There are also ample food options nearby which makes it very convenient to get lunch!
However, since the space serves primarily as a tuition centre, the tables there are similar to those of a secondary school classroom. This makes the location less suitable for users who require more space when they work or study.
Nearby Places
The space is located within a five-minute walk from Bukit Timah Food Centre, which is home to several famous food stores. There are a variety of cuisines available – Korean, Japanese, Chinese, Western, etc.
Right across the road from the tuition centre sits a food court that serves delicious chicken rice and zi char. There are also cafes and dessert places nearby; perfect for a chill time after working or studying hard.
Several shopping malls are also within walking distance, such as Bukit Timah Shopping Centre, Beauty World Centre and Beauty World Plaza. There is an endless amount of food to choose from!
Tuition Centres x Bizcnd
We would like to thank Sarvar for welcoming us and embracing our concept of space sharing! It has been a pleasure liaising with you.
We understand that tuition centres are not often fully utilised throughout the day and are especially empty on weekday mornings. Why not rent out the space and see who else you can serve? You'll never know who may need your space.