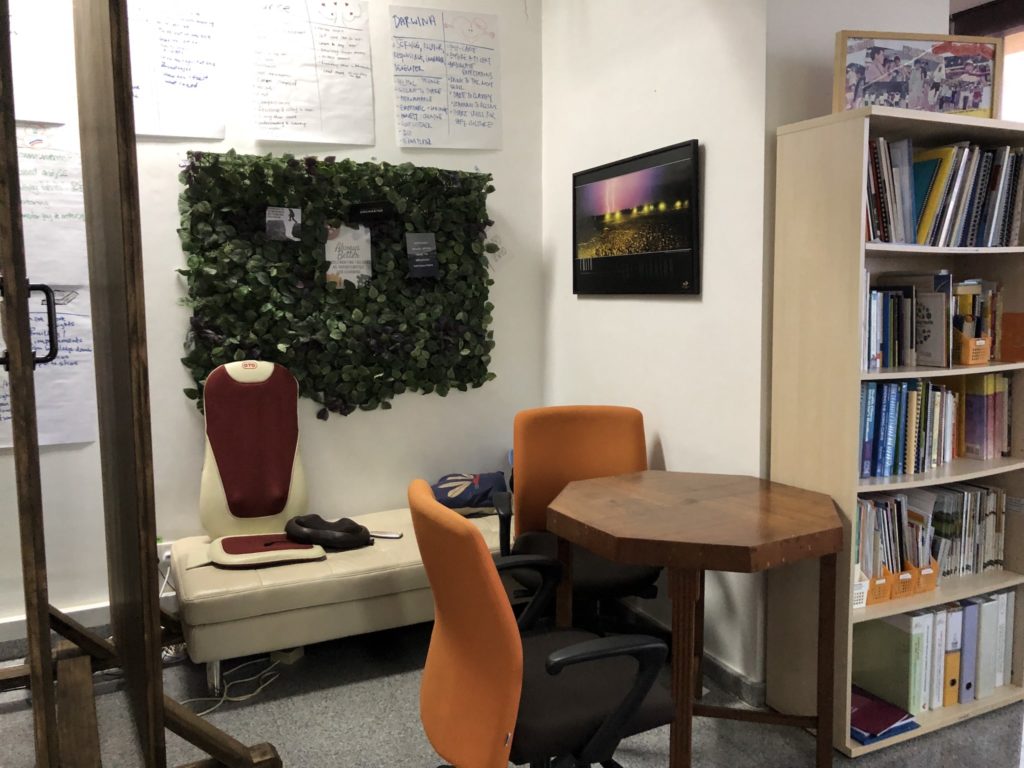 Our team headed down to ProAge @ Aljunied Industrial Complex to experience working in the same office as a traditional business. We were excited as this was a completely new experience for us! Even though the office was located in an industrial building, it was a cozy space to work in.
Upon reaching the office, Clarice, the friendly person-in-charge, gave us a small tour of the area. She even invited us to get lunch together with her teammates. Their hospitality added on to our wonderful experience working there!
Facilities @ ProAge
ProAge's office houses a pantry, with snacks and water available. You would not have to worry about running out of water and food. There is also a fridge in the pantry, which is sometimes used to store delicious pastries that they would be happy share!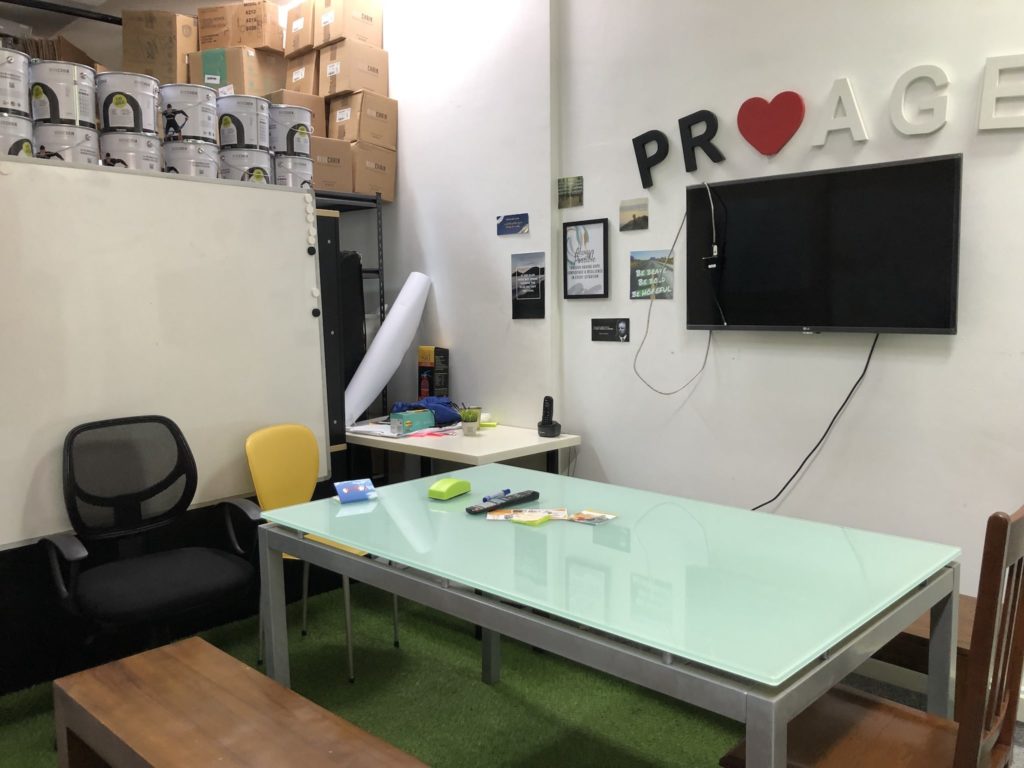 We were able to utilise two different parts of the office – a meeting room and two dedicated desks. The table in the meeting room can fit up to six people, so it was very spacious for us as we only had three people! There is also a whiteboard at the corner, which comes in especially useful during discussions.
As for the dedicated desks, there is sufficient space for us to place out laptops and some documents on the side! Power sockets are also readily available at the office, in case your devices run out of juice. Free Wifi and air conditioning are also available in the office.
Another plus side of this location is that the toilet is just nearby! You would not have to worry about skipping toilet breaks because of the cleanliness, or lack thereof, of the toilet as it is squeaky clean!
I would say that the biggest plus point of sharing an office space with ProAge is their amicable hospitality. They are very friendly and helpful people, who are willing to share their insights and experience in work and life.
A downside of the office is its location. As it is situated in an industrial area, it is not as convenient to get there. The food options are relatively little compared to the other offices and coworking spaces we have been. Additionally, since we are working alongside another company, it is bound to get a little noisy when they engage in discussions. Nevertheless, there is no difference from working with your colleagues in open office layout, and we had a conducive time over there!
Places Nearby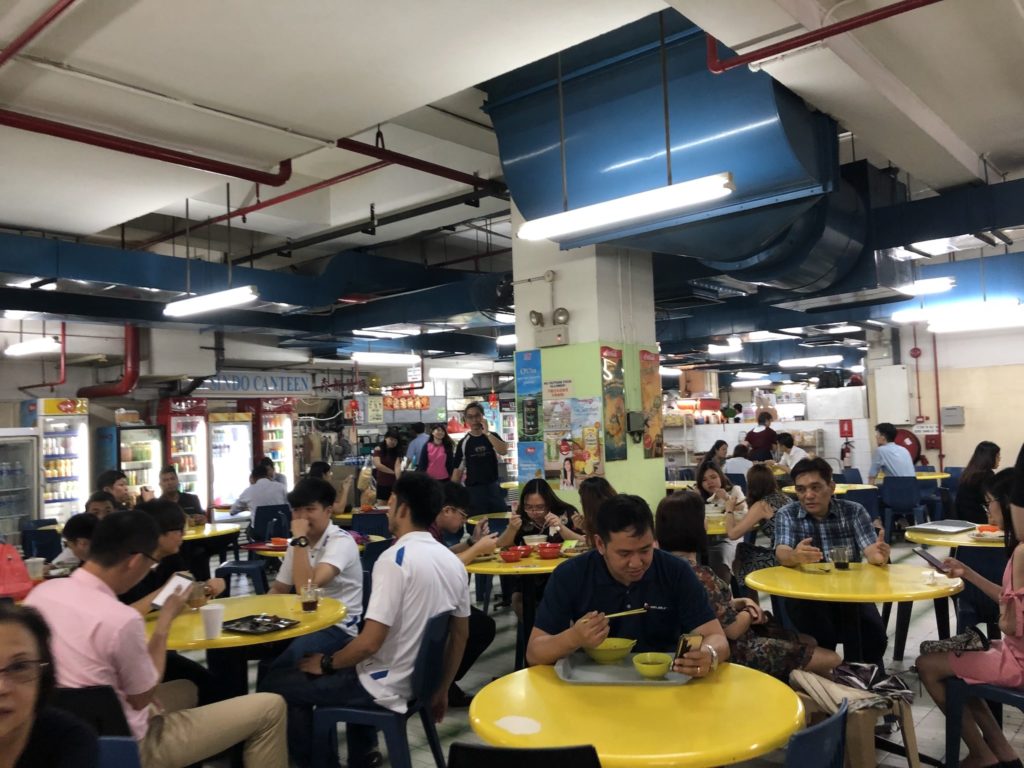 There are a few places for food nearby, including a hawker centre at the basement of a building across the road. There are several types of food available – Ban Mian, Chicken Rice, Indian Cuisine, etc. It was delicious yet affordable!
ProAge & Bizcnd
Bizcnd would like to thank ProAge for being so receptive to our concept as well as being so welcoming during our visit. It is possible for companies to share out their office space – even more so during their office hours if they are afraid of the safety and confidentiality of their documents since there are employees present. We hope to see more companies opening up to our platform!