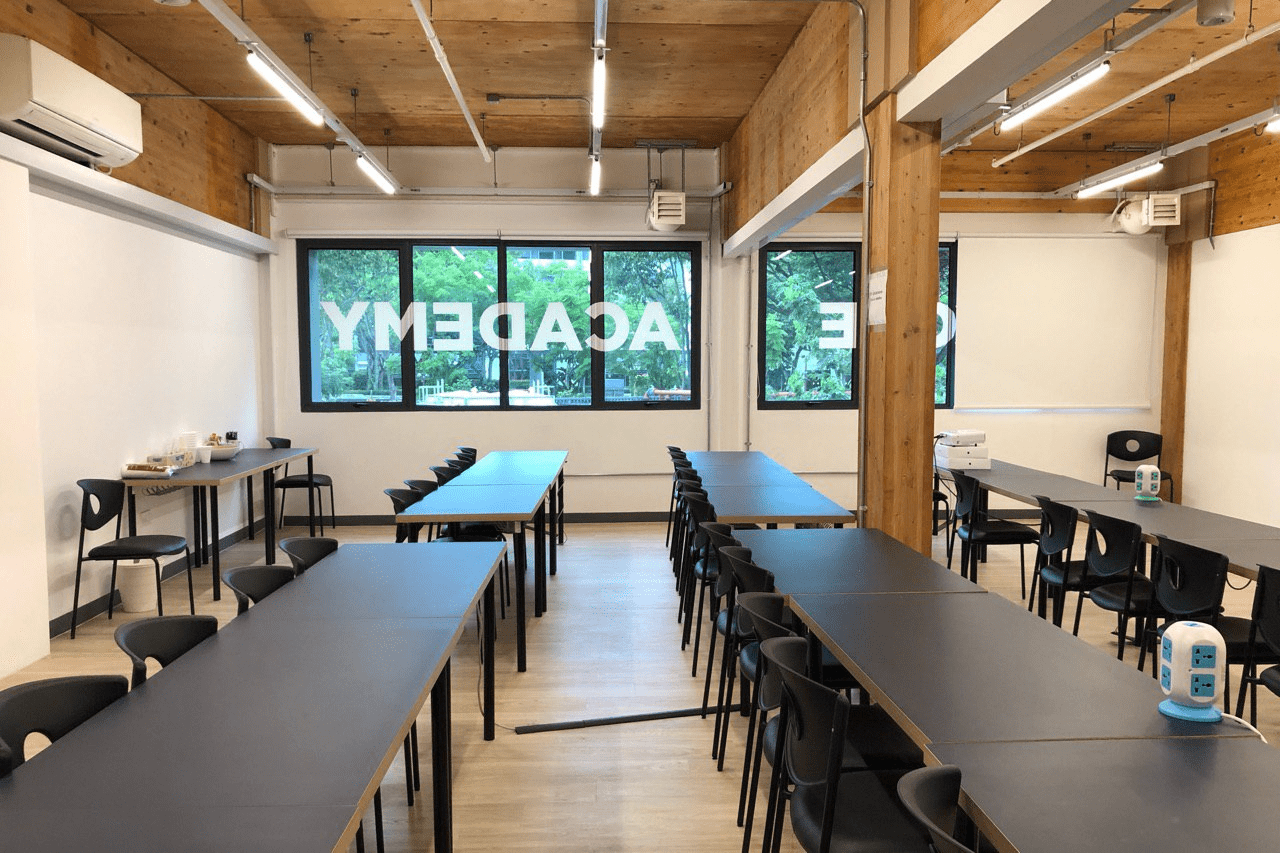 The team headed down to UpCode Academy, located at Blk 81 Ayer Rajah Crescent (JTC Launchpad @ one-north). Situated in the yellow block, UpCode Academy is easy to locate and only a five-minute walk away from one-north MRT.
Facilities
When we reached the venue, we were surprised at how spacious the room was. It can fit about 40 people. Not only can you use this place to work or study individually, but you could also hold group meetings too! The room is also well-equipped with facilities needed for presentations – there are two projectors, an AppleTV and a whiteboard with markers provided.
UpCode Academy provides all users with free Wi-Fi, aircon, and power sockets that are well-spread around the room. One tiny drawback is that no printing service is available.
Right at the back of the room, there is a makeshift pantry with free coffee and tea for all to drink. A water cooler and sink are also conveniently located right outside the room.
As the room is huge with no private rooms, it may not be so suitable for those who want a quiet environment to study or work in as it is likely that the room will be shared with others. If you need to make private calls, fret not, there is a cosy lounge located just one floor below the room!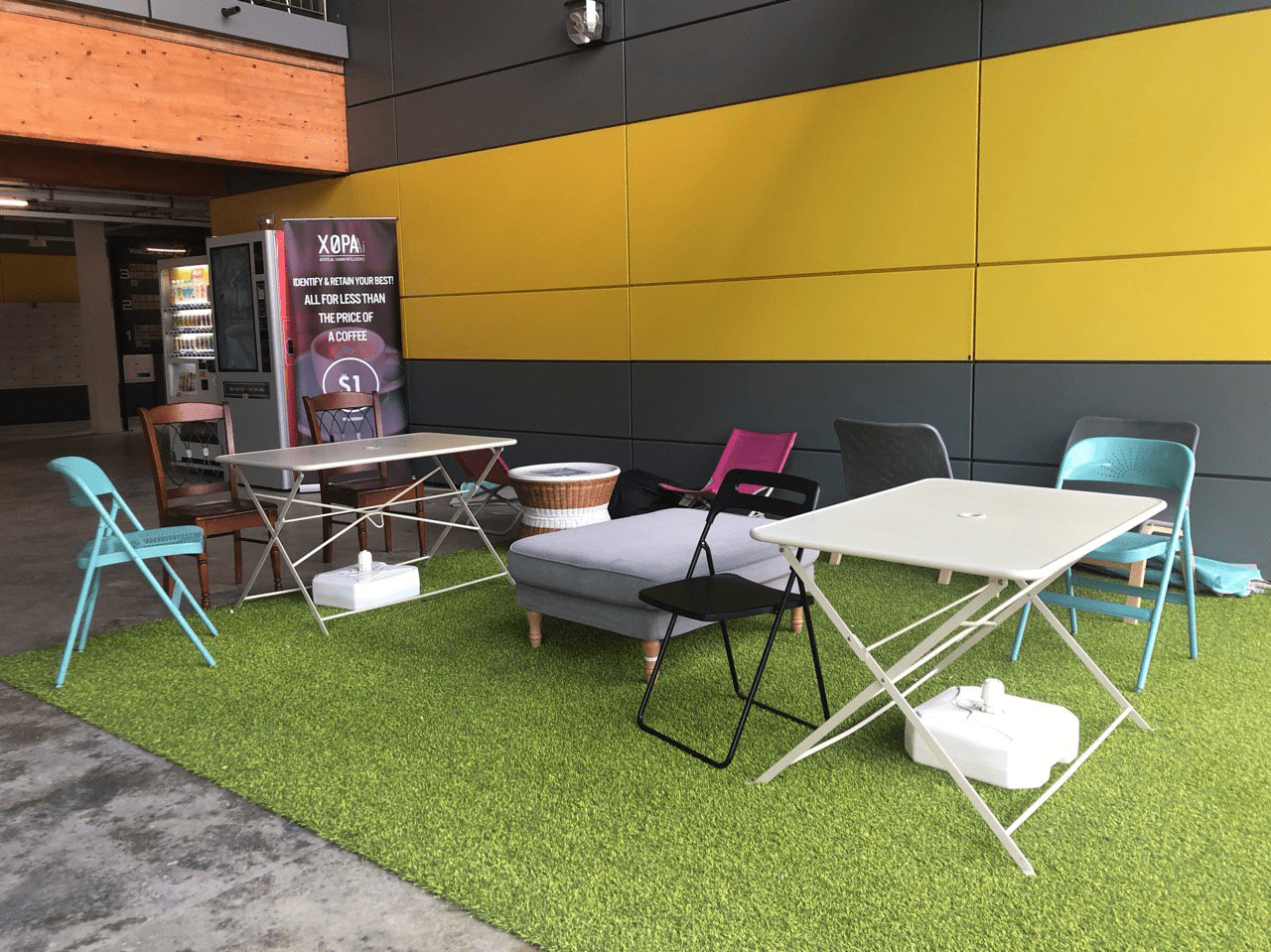 With vending machines located just beside the lounge, it is extremely perfect to take a break and have a coffee here too. However, do note that the Wi-Fi may not be accessible at the lounge.
Places Near UpCode Academy
UpCode Academy is located near so many food places that you'd be spoilt for choice. Within the same compound, you can find Timbre+, an urban food place that offers a diversity of casual eats and restaurant-grade food at affordable prices. If you are looking for healthier options, there are several stores located in Galaxis at Fusionopolis. For cheaper food options, head over to the food court at the basement of Fusionopolis.
In general, we found this location convenient and good for group discussions. We'd definitely come back here. On a side note, after booking this location via our platform, do remember to arrange a meet-up with the owner to get the keys to open the door. Don't worry, the location to meet is just nearby.
A Shared Vision
Bizcnd would like to thank UpCode Academy for sharing our vision in reducing unused spaces in Singapore.
UpCode Academy is actually a coding school in Singapore which provides courses such as Python Development and Google Analytics. Even though their main business model does not include space rental services, they saw the possibility of renting out their classroom when it is unused to maximise space usage.
This space sharing movement does not only help users to book convenient and conducive locations study or work in; it also helps space providers to earn some extra revenue.
Now, take a look around your environment, do you have any unused space that you can rent out? List your spaces today!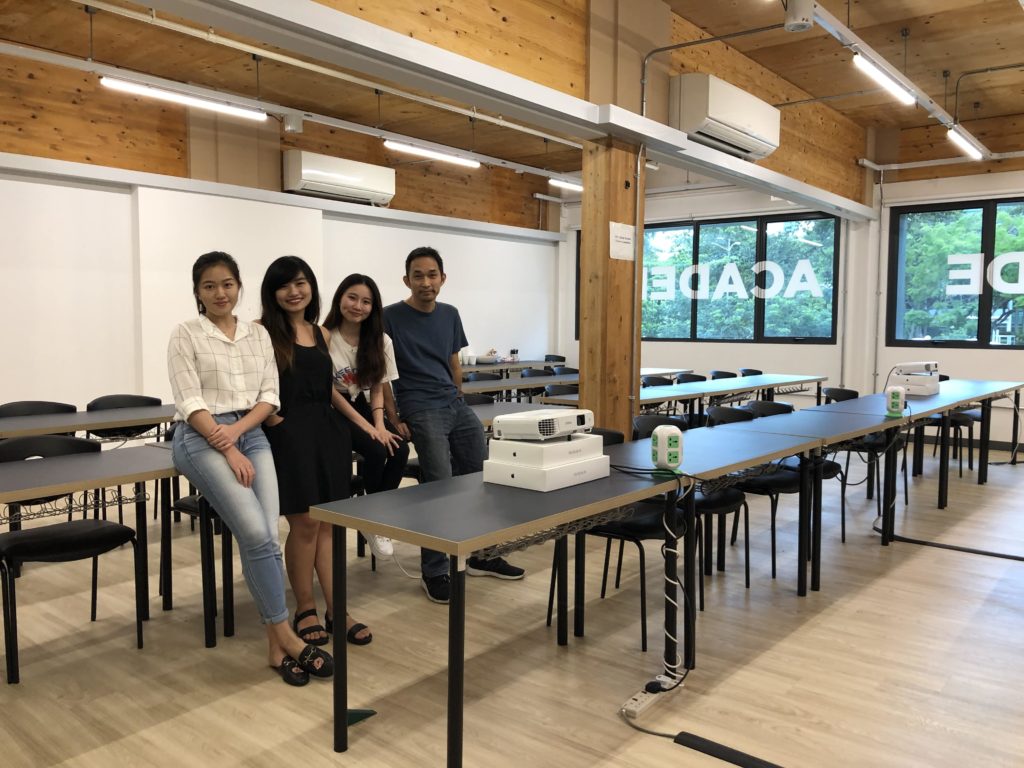 Look at how spacious the room is! We had a great time working here, and we're pretty sure you'd have one too.
Continue scrolling if you'd like to check out more photos of UpCode Academy!
---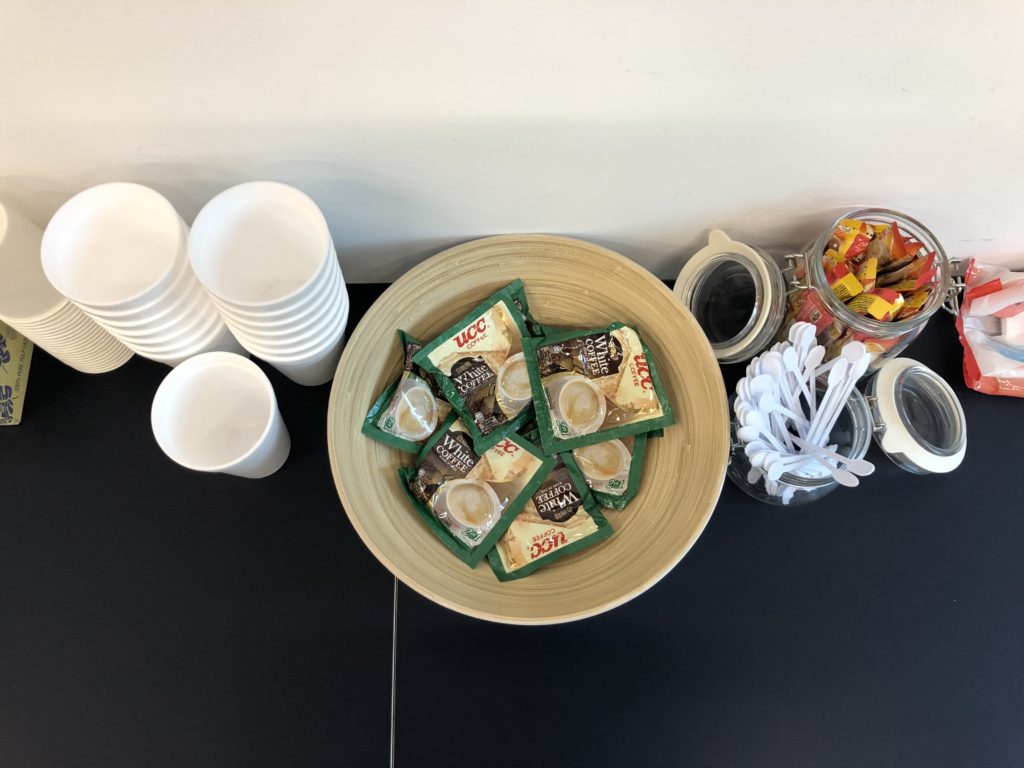 Pantry with free coffee and tea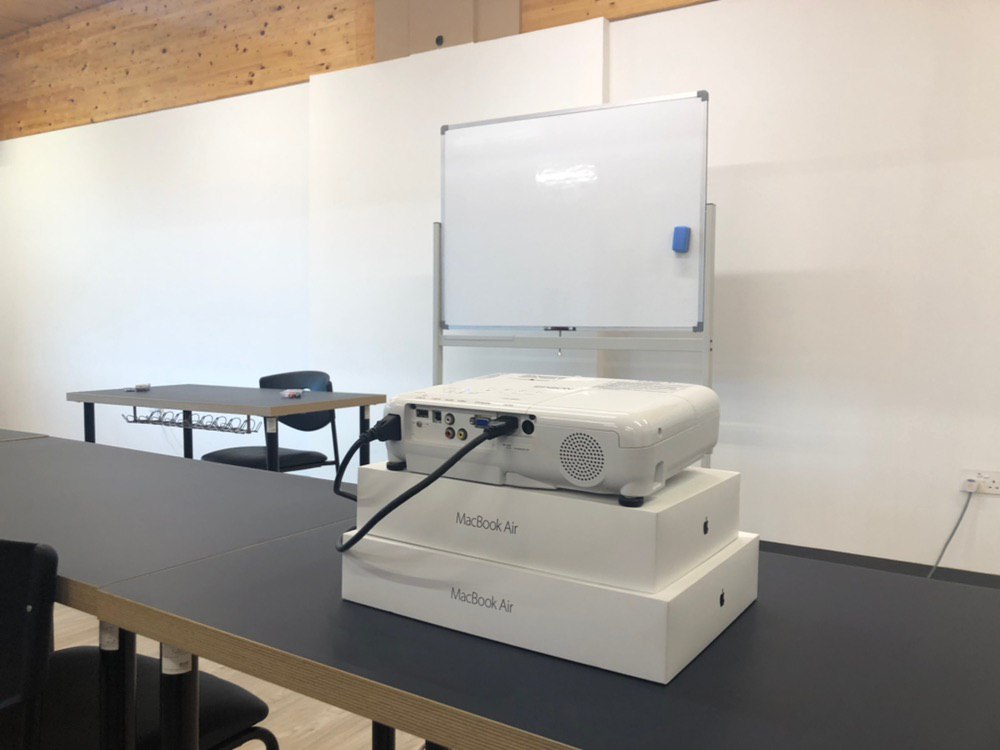 Projector and Whiteboard available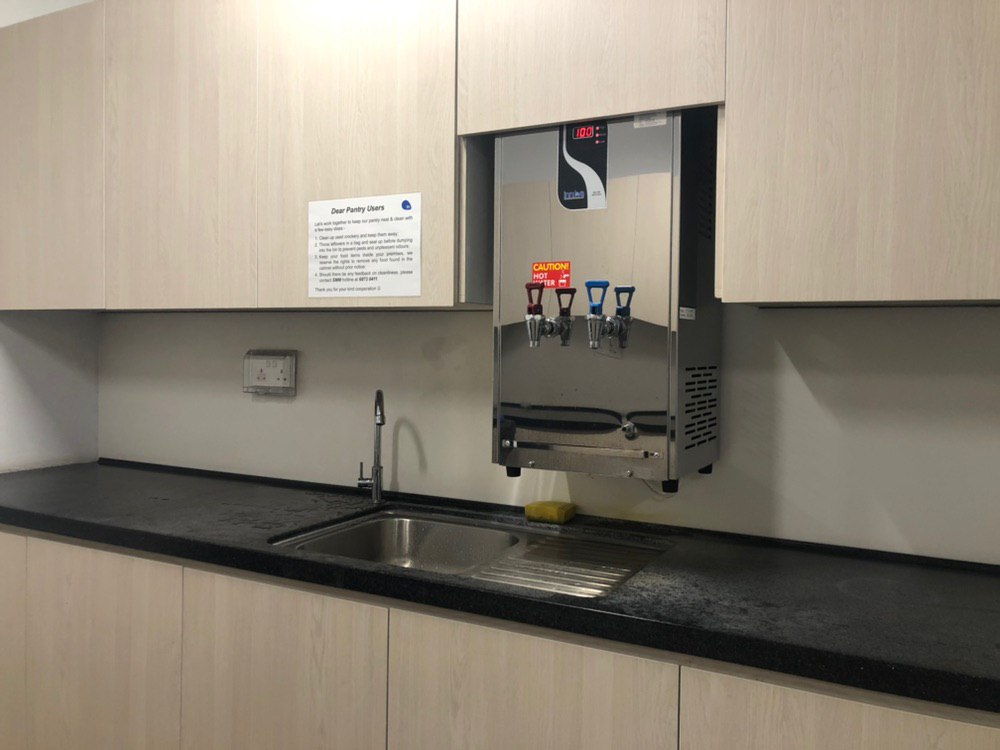 Sink and water cooler located just right outside the room